Just about finished with this Escher ganger now.
Looking ate the pics, i know i have one or two bits to finish off or touch up but only really minor things really.
One down six more to go!
Have been thinking alot about my guard army lately, and looking at the figs i think i may change the scheme if i can find one i like.
I originally done some test models using random spares i had in my bits box, and although rough i do quite like them. Will Probably go for something completely different though ;o)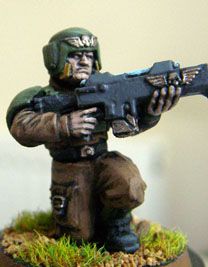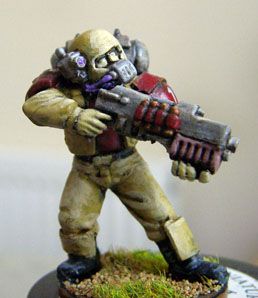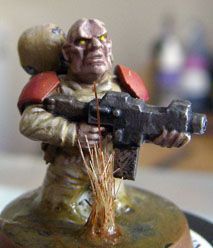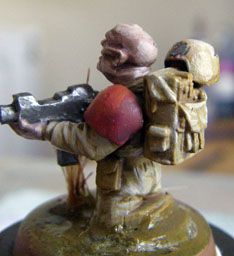 Hmm... will have to think on it......
Until next time, drive safe and remember to feed the fish
Apoc