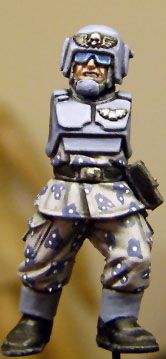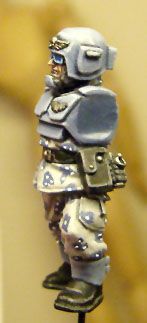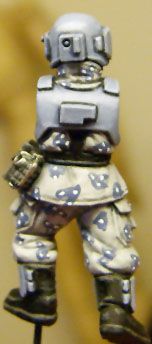 That's him pretty much done now, except for the obvious of course! bases will be done separately and probably when the whole army is finished. arms will be done in a batch with the next lot of figs i do.

I am quite happy with him and since you don't see many snow camo Cadians he should be pretty unique on the tabletop. Not too bad for a test fig at all.

Will crack on now in batches of five legs, heads, bodies and paint most if not all the arms and extras, so i can kit the army out according to whatever list i come up with while painting all my models up.


Taking suggestions on names and fluff and lists, so feel free free to comment.

There's no business like snow guard business....

Apoc