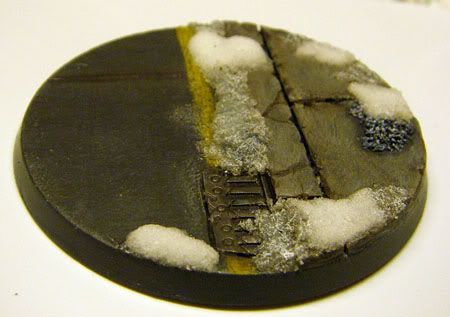 Ok, had a play about with the snow/street base for the heavy but still don't like it.
I also made up three infantry bases too.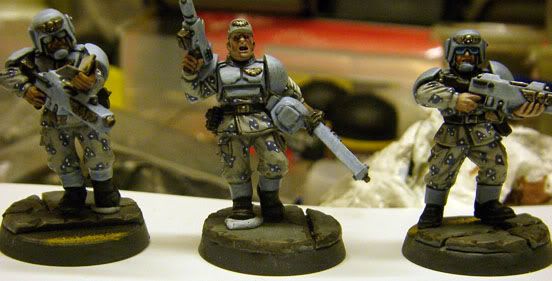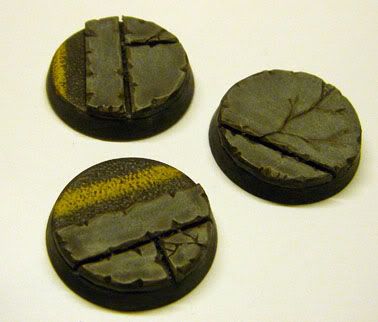 I quite like the bases plain and may leave the snow off all together, what do you folks think?
Until next time....
Shop Smart... Shop S Mart...
Apoc