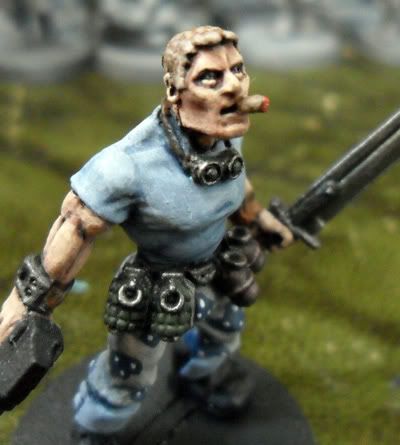 Decided on which army to go ahead with :)
Have also found my new bestest ever highlighting colour too whilst I was painting up my Sly conversion; Space wolf grey! Doesn't drain the colour like white or bleached bone and is easy to work with for good looking results :)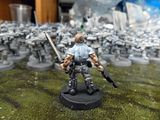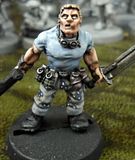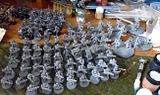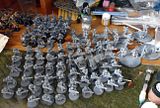 At the minute, I am painting the base blue on all the chaps you can see in the picture. Very boring and slow going but it needs t be done. They were all sprayed with my airbrush for the grey when I first got it, using the same colours as by hand; I work from codex grey up to fortress grey. The blue starts with fenris grey and goes up through shadow grey to space wolf grey.
I did mean to put some tutorials up, if anyone is interested let me know and I'll see what I can knock together :)
Anyway, back to the grind!
Apoc