Sorry for the delay in posting vbut my computer decided to have its monthly hissy fit and refuse to behave.
Back online now and have a few in progress pics of the Heavy crewman/contraption kicker.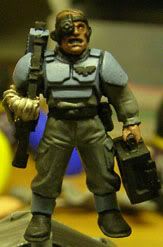 Colours are a little off in a couple of the pics, but you get the idea.