Didn't get much of anything done last night, got caught up watching CSI while i ate my dinner and then TOPGEAR was on!
Veyron vs Mclaren F1 - 3million quid of car in a drag race!!! much dribbling was involved!
Back on subject, I'm hoping to get the weapons done by tonight and crack on and finish the ladies this week as i am longing to get back to my guard army.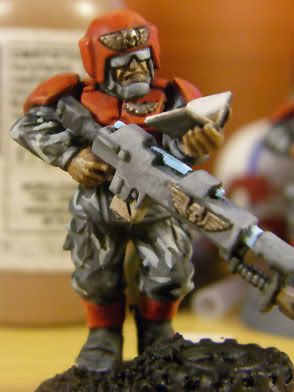 Off for brekkie and work now, cheers for looking
Apoc