Sorry about the lack of posts these last few days, i have been snowed under with "Real Life" :oP
My son's birthday was this weekend so it has been hectic to say the least!
I am also setting up a new painting area, moving from my old and battered Argos special computer desk, to an antique pine hide away cupboard!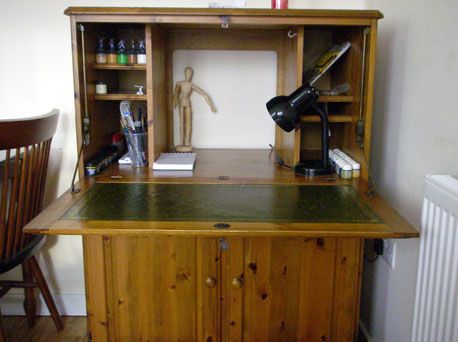 Have loads to sort out in it to get it how i want it, but my wife will be very happy that when i am finished i can just close the door and the mess will be out of site!
Have got some of the lights you get for under kitchen cupboards coming so i can have a good light source of an evening, and i am looking for a solution to make a permanent micro light box on one of the shelved parts.
Got two Escher Gangers nering completion, pics to follow shortly.....
Stay frosty people...
Apoc